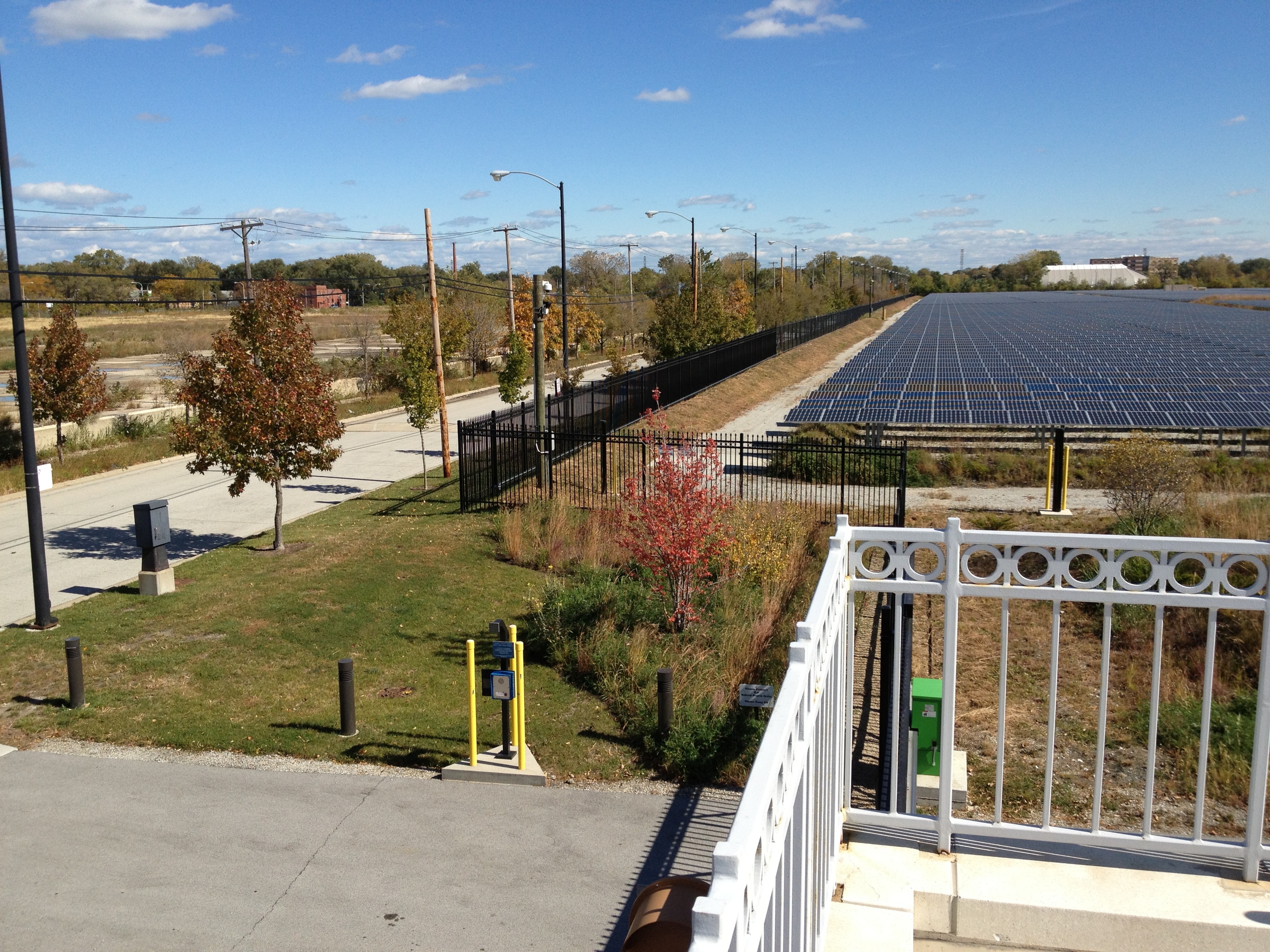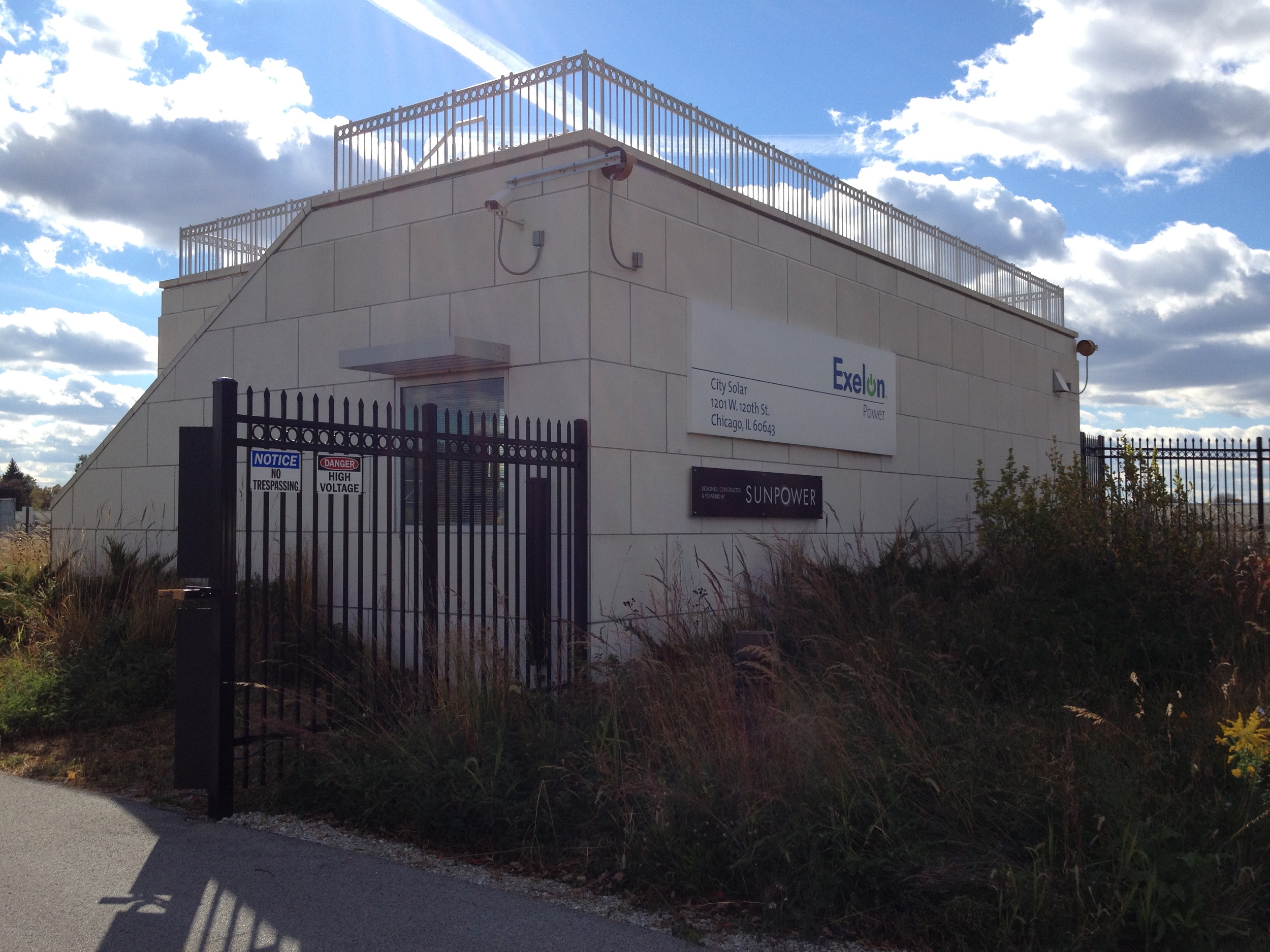 Exelon City Solar - Looking West from atop O&M Building
Site Location: 1201 W. 120th Street, Chicago, Illinois
Project Description: 40 acres of industrial wasteland cleared, stripped, and prepped for 32,000 plus articulating photovoltaic panels, switchgear buildings, and a LEED accredited Operations Building. Exelon City Solar operates as the nation's largest urban solar power plant, generating a nominal 10 megawatts of electricity.
Civil Scope: Site demolition plans, grading and drainage plans, geometric plans, and hyper-aggressive permit coordination. Responsible for coordinating survey and environmental. Engaged from project inception thru construction.
Civil Engineer of Record: K. Taylor (under engagement at Environmental Design International, Inc.).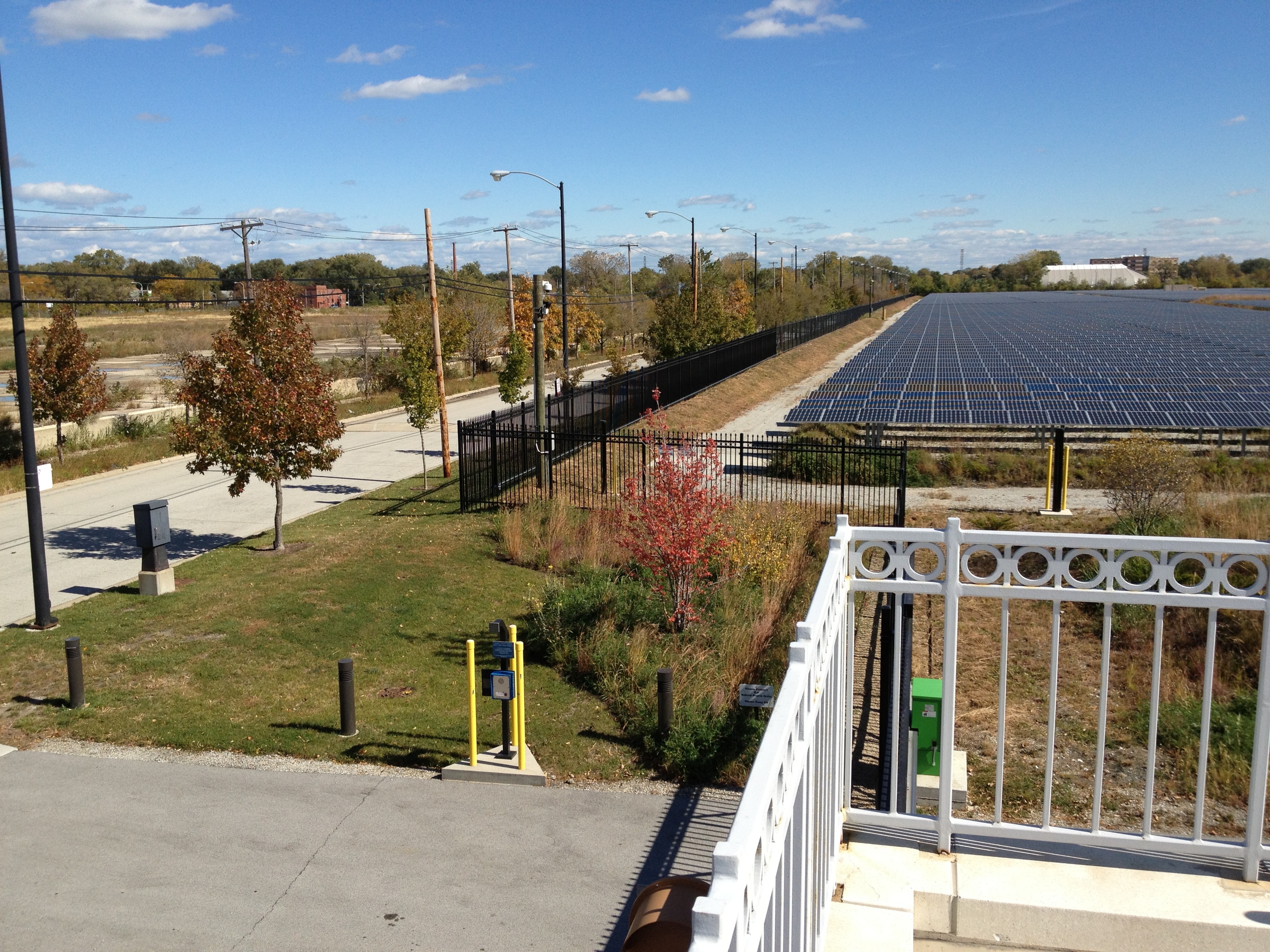 Exelon City Solar - Looking East from atop O&M Building
View looking eastward from atop the Operations Building. International Harvester occupied the eastern half of the site for nearly 100-years. The solar arrays sit atop many of the foundation remains of the massive former industrial, parts of which have been converted to underground stormwater detention.
Exelon City Solar - Looking West along southern fence line
Low Impact Development adjacent to existing Metra rail property makes use of the former industrial slabs, minimizing construction impacts and costs.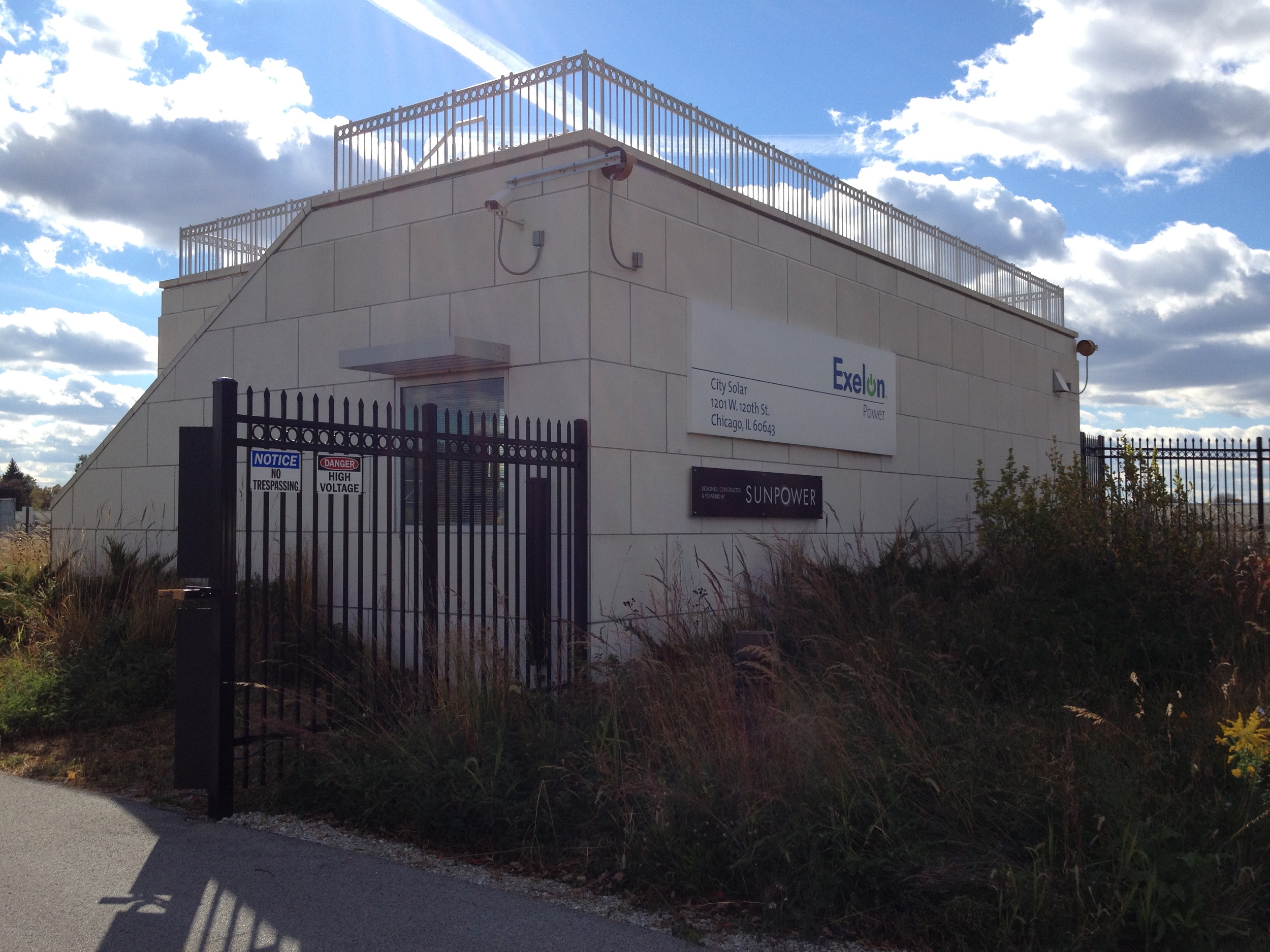 Operations Building - Exelon City Solar
The plant Operations Building and it's 1-acre environs are certified LEED Silver.